Health resources in multiple languages for you and your family. Please see links below to various topics.
School Health
Information on immunizations, health information and promotion for students, parents and teachers.
South Asian healthy living resources
Download handouts on nutrition, eating well, mental well being and diabetes in multiple languages. Watch and download nutritious recipes.
South Asian newcomer resources
Information to help find your way around the health care system in B.C.
Fraser Health Virtual Care
Do you need health advice, require health information or trying to find the right service for you? Call 1-800-314-0999.
Learn more about South Asian Health
Join our WhatsApp group to receive health tips
SAHI created this group to share trusted mental health, healthy eating and lifestyle related information with you. Please share these tips with your family and friends.
Join by scanning the QR code with your smartphone: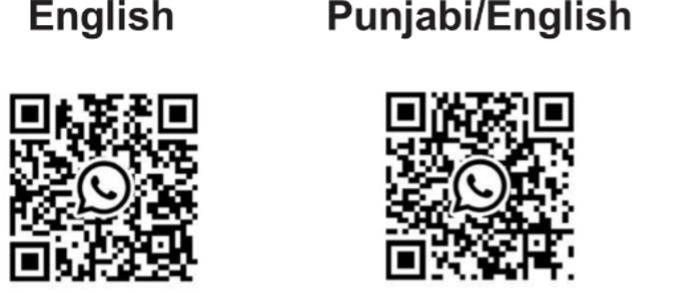 Inline Images