The focus of this two year course is teaching correct pronunciation of Gurbani in Sri Guru Granth Sahib Jee. Students will learn to use correct pauses between Shabads. During the course students will learn about the history behind Gurbani, those who have written the Gurbani and when and why it was composed. 
Click the link below to view the homework for your class: 
view dates and register
Details:
September to May
$500.00
Monday & Wednesday
5:00 - 7:00 pm 
Prerequisite: Sikh Studies (Level 5)
Note: This course will take 2 years to complete.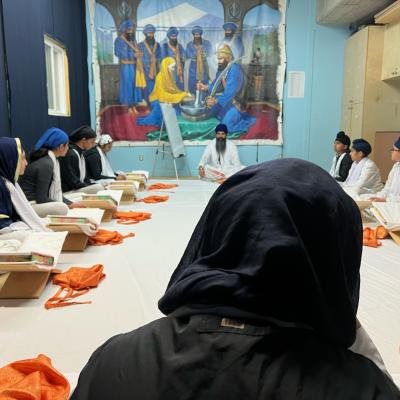 Inline Images